Moving Forward from COVID-19: How to Pivot Marketing and Sales Processes as a B2B Company
Creating Structure from Chaos
Over the past few months, the world has been dealing with the deadly Coronavirus or COVID-19. This disease has caused an unanticipated pandemic that has taken a massive toll on us economically, which leaves us no other option than to strategically learn how to overcome the rapid downfalls it has caused.
For sales and marketing, digital channels have helped to maneuver through the complications from the pandemic and the orders of social distancing. Businesses are having to shift from their regular routines and gradually adapt to this forceful new way of life. It is critical as a B2B company to create structure amid the chaos going on around the world to come out of this pandemic on top.
Top Adaptation Strategies
Holding Clear Communication
Buying is overwhelming for B2B companies, and there is an increased sense of uncertainty among consumers during the tough times of COVID-19. Having digital marketing channels allows the seller to communicate with the buyer with the opportunity to build strong customer trust and to diminish the uncertainty that the buyer may have.
Being direct and communicating as clearly as possible enhances the customer experience and their potential loyalty. It is essential to provide expedient information about product availability and adapt fully to the customers' needs, whether updating a page on a company website or letting a customer know your inventory. Revamping your website is one of the best methods to reassure customers of the value of your product or service and show that your company is pushing innovation to the modern-day.
Having an informative website about inventory and product availability puts your business at an advantage in today's society because many companies do not keep up with it. Refining your channel strategy as a company to communicate and convey the right information to customers is a predominant factor of success as the buyers depend on it.
Remote Interaction
Society has been steadily shifting virtually among the pandemic's restrictions, which has led to many people becoming very comfortable with different online communication applications. Schools and companies have turned to apps like Zoom or FaceTime to have video meetings or conferences. These video apps allow B2B companies to communicate with each other much faster than scheduled face-to-face meetings would have before the pandemic. It has allowed companies to continue forward with business projects and make sales to buyers.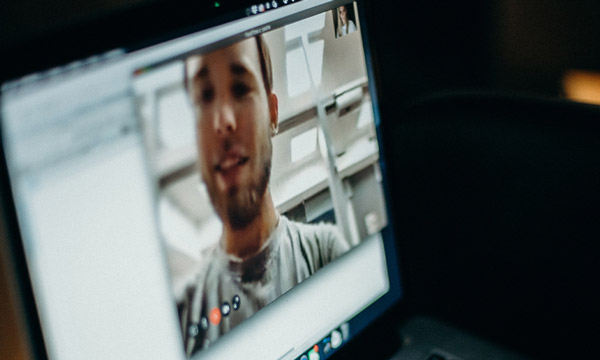 Some companies believe these remote interaction applications are not practical, but there are just as many that believe these online applications for communicating are equally and more effective than the typical face-to-face interactions would be. For B2B companies that have a negative opinion or have not jumped on the bandwagon yet, it is time to because this pandemic has shown businesses a different side of communication that will most likely continue even after the Coronavirus.
These applications can make a consumer's questions, concerns, or doubts easy to address with a quickly scheduled video meeting. Adopting these remote applications can substantially increase productivity and help B2B companies get back on track with the current complications and regulations of the Coronavirus, or even get ahead of the game.
Digitally Assisting in Decision Making
As a B2B company, it is very beneficial to think about a concept from the customer's perspective because many customers have trouble making complex decisions during the buying process. During these tough times of the Coronavirus pandemic, B2B companies should make the customers feel at ease.
Directing customers with steps or announcements from the business is crucial. It makes the customers aware that your company is ordering a course of action in hopes of making those steps moving forward. It is vital to bring front and center some of the contents essential to customers to understand what and how the pandemic is going to impact them. Social media plays a significant role in consumer decision making, as many customers look for information and answers on Instagram, Facebook, and other social applications.
Jennifer Lund, a blogger from SuperOfficeCRM, discusses digitally conscious customers saying, "For B2B sales teams, digital-first means replacing cold calling with social selling. Instead of waiting for the customer to contact you, you will need to reach out to them, build a relationship, and educate them. You can do this by sharing relevant content and your expertise as part of a solution to their problem." B2B companies that undergo these digital transformations are known to be more profitable as a business.
Revamping a company's website navigation to build forward momentum is also a great stepping stone to digitally assisting customers. If site visitors aren't sure about your product or have concerns, providing clear navigation tabs on the website for them to follow will make them feel more confident, have a clearer understanding, and hopefully lead them to an informed decision.
Control Costs and Think about Spending
As the economy began to fall because of the Coronavirus, many larger B2B companies have done the opposite of what many people were expecting in terms of spending. Most B2B companies already have higher costs to maintain, and throughout the pandemic, many of these large companies are continuing to spend the same amounts of money, if not more.
Spending is going up and down, and budgets are slowly reducing. Organizations and B2B companies need to enclose the control that they have over their companies to make the right spending decisions to maintain their financial branch. Regarding marketing and sales, the smartest option for saving money and budgeting as a B2B company is to take digital marketing and technology into consideration as a substitute for traditional marketing and advertising methods your company may be continuing to practice.
Transitioning to digital channels is much more cost-efficient as it reduces the potential costs of travel and other extra expenses. Not to mention, remote interaction allows people to communicate extremely fast. For example, webinars, digital trade shows, videoconferences, etc. are some of the possible routes a B2B company could take when committing to controlling costs.
---
Make sure that your marketing dollars don't go to waste on strategies that aren't effective. If your company is looking for experts to help you allocate resources and create an optimized game-plan, our team is ready to develop and execute a plan of action for you.
For more information on how your business can grow with digital marketing, contact us for a free consultation with our team!
---
Sources
Gavin, Ryan, et al. "The B2B Digital Inflection Point: How Sales Have Changed during COVID-19." McKinsey & Company, McKinsey & Company, Inc., 30 Apr. 2020, www.mckinsey.com/business-functions/marketing-and-sales/our-insights/the-b2b-digital-inflection-point-how-sales-have-changed-during-covid-19.
Lund, Jennifer. "HOW DIGITAL TRANSFORMATION IS DRIVING CUSTOMER EXPERIENCE." SuperOffice, SuperOffice, 26 May 2020, www.superoffice.com/blog/digital-transformation/.
Stack, Cody and Kyle Rees, directors. Leading Through COVID-19: Adapting B2B Digital Marketing Strategies. Gartner, Gartner, Inc., 30 Apr. 2020, www.gartner.com/en/webinars/3983387/leading-through-covid-19-how-b2b-brands-should-respond-on-digita.