Shopify Website Design & Development
As a team of seasoned Shopify experts right here in Lafayette, we can help you with everything related to your Shopify store: setup, design, products, payments, shipping & marketing!
Build a Shopify Site: Get Expert Help with Teamwork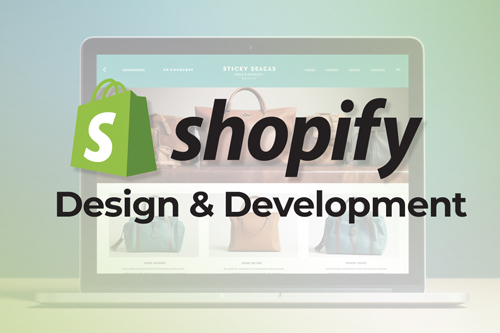 Whether you're transforming your brick-and-mortar store into an online sensation or starting fresh with a new venture, we can help you create a new Shopify store.
We work to understand your business goals and aspirations, the products you want to sell, and your brand. As Shopify experts we will collaborate closely with you to get your products correctly online. We help you setup everything related to your Shopify store:
Shopify Setup: creating an account, domain setup, payment methods
Adding Products: uploading product info & imagery, descriptions, weight & pricing
Shopify Website Design: Choosing a theme and make it match your branding, or building a new theme from scratch
Payments: Set up payment processors like Shopify Payments, PayPal, or other third-party options.
Shipping: Configuring shipping settings, rates, fulfillment options and order tracking
Marketing Your Shopify Store: Once your store is built we can help you with everything related to marketing it and getting sales!
Shopify Support: It can sometimes be tricky to talk to an actual customer support rep in Shopify, we can help answer any questions or help you with your store.
Whether you're looking to create a new Shopify store or need help setting up a Shopify store for your existing business, Teamwork can help you with all of it, from start to finish!
Get Help With a Current Shopify Store
If you already have a Shopify ecommerce website and just need some help with technical issues, setup or tweaking, theme issues or editing - or just have a question and need some quick support - we can help you!
From store setup and customization to technical support, we cover it all. We can help you configure themes, match designs to your brand, troubleshoot technical issues, integrate apps from the Shopify app store, or configure shipping options.