How The Customer Lifecycle Fits With Facebook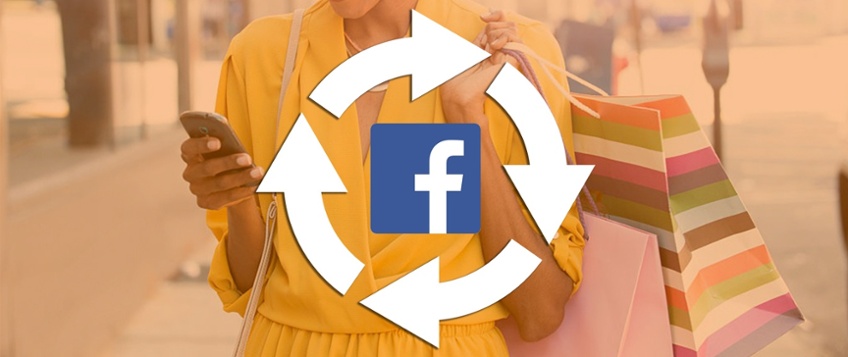 Campaigning to match the customer lifecycle is a big part of what makes a business successful. The great thing about Facebook is that it allows companies to market to an audience at every level of that customer lifecycle. Your business can attract a new audience, convert them into leads and then repeat customers all through social media.
In this blog, we'll go through each part of the customer lifecycle and show what Facebook marketing initiatives can be taken to reach those people.
Strangers - Awareness:
If you need to reach a new audience, Facebook is the place to do it. There are over a billion users on Facebook, and more importantly, everyone you want to reach in your community is there as well. Facebook Ads offer an easy way to not only reach a lot of people but to reach people who are interested in what your business has to say. You can utilize targeting tools to reach specific people with distinct interests, so when they see your advertisement, it's a well-received message.
Facebook allows you to increase your company's exposure to the people that matter within your community. It's simply a fantastic tool to utilize in the first step of the customer lifecycle.
Visitors - Consideration:
If the Awareness Stage is about reaching people, the Consideration Stage is about how you speak to them. Facebook ads allow you to be creative, and informative in the headline, where you can provide value to your audience. Then you can utilize a plethora of call-to-actions to attract the viewer to your landing page. Once your audience presses the call-to-action, they go to your landing page as leads.
Facebook is utilized to not only gather an audience and build awareness but also attract leads through strong taglines and attractive call-to-actions.
Leads - Purchase:
When a potential customer buys, it's the culmination of a journey. Social media is what got you here, but how can you use Facebook to land the purchase. Well, in some cases the combination of the ad/post and call-to-action is enough to get a customer to buy, in others, it takes a little more motivation.
If a customer wants more to know more about your company before you buy, they'll do a little research. That can include looking at your website, your local listings, online reviews, and Facebook page. There are so many things you can do on Facebook that will influence potential customers You can create an entire atmosphere that increases an audience's willingness to buy through strategic posts and interactions. Customer reviews, helpful comments, informative blogs, and more, all go towards turning a potential lead into a real customer.
Customers - Retention:
Once you've persuaded someone to make a purchase with your business, the next step is turning them into a repeat customer. Beginning a conversation, offering a new deal, retargeting ads, or reminding customers why they made their first purchase are all things we can do through Facebook interaction.
Facebook is also where you can make customers feel like they are a part of a community. Through shared hashtags, trending topics, and authentic conversations your company break surpass the stereotypical business-consumer relationship. People naturally want to be a part of a community, where shared interests create relatable experiences and strong bonds. Businesses can take advantage of that through social media.
Promoters - Advocacy:
People like to share; that's what social media is all about. So, when you utilize meaningful and informative content to turn a repeat customer into a loyal follower and provide them with significant benefits, you create brand advocates who will share their stories with anyone who will listen. People who go out of their way to praise your company to strangers, and turn them into customers on your behalf is the ideal customer.
Customers share their stories simply because they like to share. 52% of customers who have had a bad experience with a company will share that experience with someone they know, while 56% of customers who have had a good experience, share theirs. What it comes down to is creating a good experience for your customer, and allowing them to share it with their friends, which is where social media comes in. Facebook has taken the sharing experience on directly, by providing customers a chance to leave a business a review, streamlining the entire process.
Empower Your Business With Facebook & Teamwork
Through social media, you can provide your customer with helpful information, lucrative deals, and make them feel important through personal interactions. It all comes down to creating the right content at the right moment, and connecting with your audience in a positive way. You could create this kind of customer with a series of helpful posts or with one meaningful one. Either way Facebook as the potential to turn a customer into a fan, and that's a priceless commodity.
Contact us today, and we can talk about how your business can take advantage of the customer lifecycle through social media.