5 Locksmith Marketing Tips from Industry Experts
Teamwork has been studying the locksmith industry for over a decade, generating over 3,200 leads a month for Pop-A-Lock, the nation's largest locksmith network. Our experts have compiled our top tips for growing your locksmith business.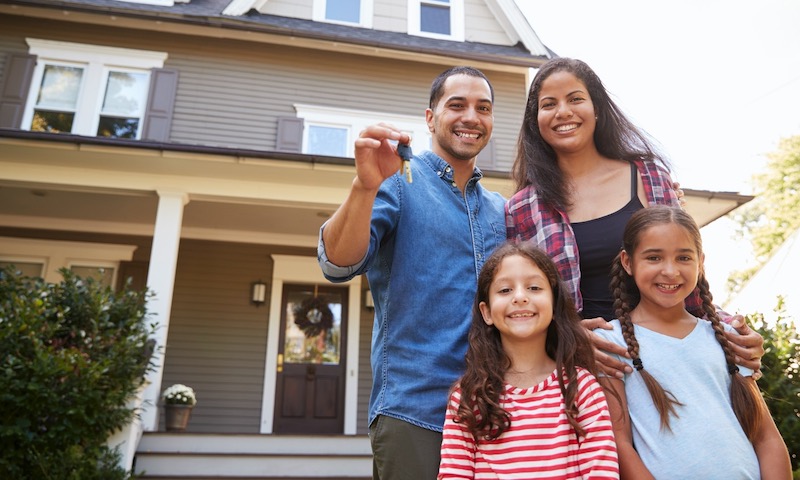 1. Ad Impressions Aren't the Most Important

An impression is when a user views your ad on a website, even if only for a brief moment. Though impressions aren't useless and still relevant for locksmiths, you should instead be asking yourself what you want the result of your campaign to be. That could mean clicks on a lockout ad, downloads for a home security ebook, or any other action that constitutes a conversion for your locksmith business.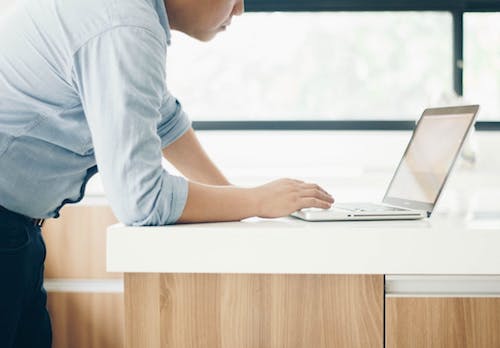 Think of impressions as the "what if" of insights, meaning a user could have an interest in your ad, but there's no way you'll be able to know for sure. Compare this to an actual conversion (clicks, downloads, etc.) that will move a lead into your pipeline, which should be your goal.
Takeaway: Pay more attention to conversions instead of impressions to accurately judge an ad campaign's performance. Contact Teamwork about optimizing your ad spend.
2. Be Ready for Google Services

Google Local Services is pay-per-lead advertising for home services, showing ads on the top of search results. These ads are the fastest, easiest way for users to select home service vendors. Vendor listings appear at the top of page results (above Google Ads and local search) with the Google Guarantee badge, as well as verified Google reviews.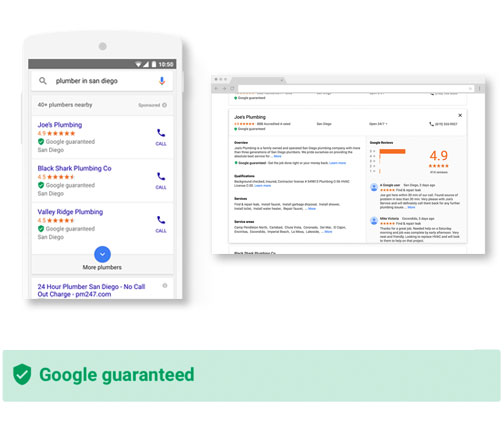 The program is still rolling out, but will eventually be in most cities throughout the U.S. Check here to see if your city is currently implementing Google Local Services Ads. You'll also want to make sure you prepare your locksmith business for the Google background check by reviewing the specifics here.
Takeaway: The future of the locksmith industry is in Google Local Services Ads, so get on board now before you start losing leads. Get help with your Google Local Services ads.
3. Start Using a CRM

A CRM (Customer Relationship Manager) is an easy-to-use sales application that arms your team with the information and the tools needed for today's locksmith sales process. With a CRM, you can keep track of every interaction you have with leads and stay in touch with them to optimize conversion rates.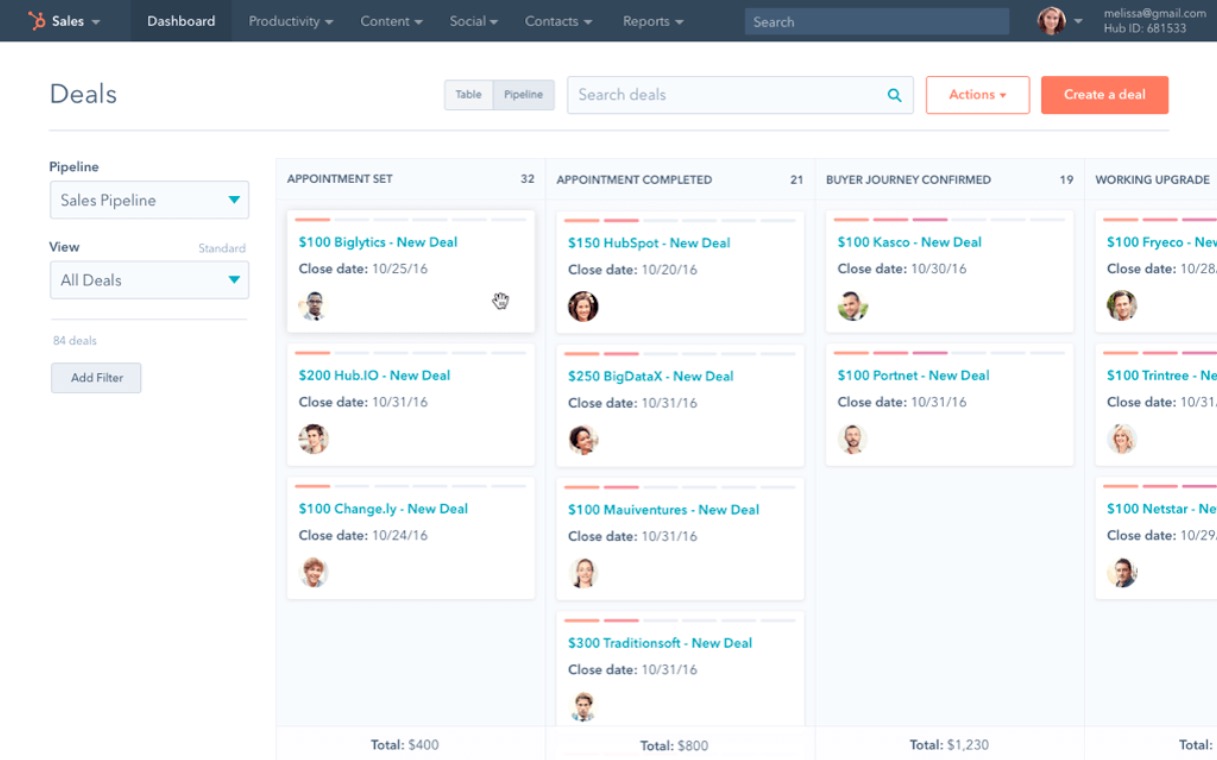 If you're having trouble keeping up with a lead flow, have unorganized customer data, or are lacking customer service, a CRM is a necessity. Locksmith business owners usually have access to customer information, but no way to filter any of it into usable data. A CRM allows you to maximize your customer lifetime value by moving clients from purely transactional and project-based to long-term, valuable relationships.
Takeaway: Start using a CRM to manage your locksmith lead pipeline with total visibility and to log your sales activity in one place. Learn more about getting a free CRM trial.
4. Offline Marketing Is Important, Too

7 out of 10 Americans report that they find direct mail advertising more personal than online ads. Quality promotional items matter when it comes to generating ROI for locksmiths. Business cards, flyers, rack cards, and even vehicle wraps are some of your most valuable tools for promoting your services.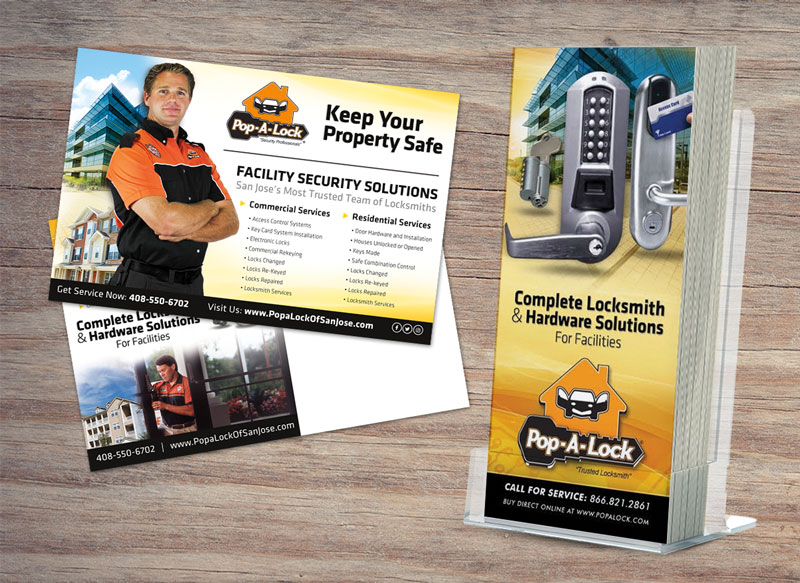 Integrating your online and offline marketing campaigns can be a surefire way to create a full-proof, lead-generating strategy. Promotional materials are tangible, allowing businesses to connect with customers in a way that digital can fall short. Companies can selectively place print material in areas that their target customers frequent, or even send the content directly to their homes!
Takeaway: Print isn't dead yet, especially when it comes to the locksmith industry. A direct mail campaign can be just as effective as digital ads when implemented correctly. Find out more about print collateral for locksmiths.
5. Be Easy to Find on Local Search (Especially Mobile)

Local search presence can be make-or-break for a business in the locksmith industry. If a company isn't showing up on a local search page, especially for mobile, they may as well not exist. This cut-throat standard is due to more than half of all web traffic now coming from smartphones and tablets.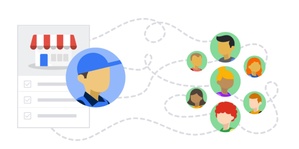 Locksmith business owners can benefit from evaluating how their customers are searching for them, and what happens when they do. Your website being mobile-friendly is a requirement for SEO, and will only become more critical in the future. Tip: Google My Business listings should be filled out completely, making it as easy as possible for leads to get in touch with you and schedule service.
Takeaway: Your business showing up in local search results will always be valuable, but being mobile-friendly is just as imperative for the locksmith industry. Get help with your online presence.
---
For more information on how you can start getting more locksmith leads online, contact us for a free consultation with our team!

---